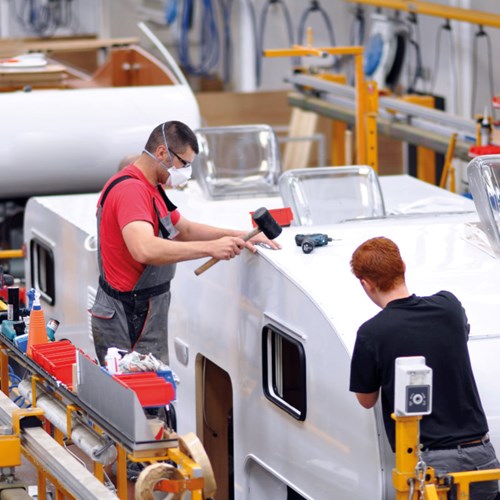 Motorhomes are a manufacturing success story in the UK and sales have been holding up reasonably well in recent years - more than 14,500 new registrations were recorded in 2018. However, like many other UK industries at present, the motorhome market continues to face a number of different challenges.
Motorhomes have already been subject to a large price increase for next season's models, which take into consideration a number of factors, not least the weakening of sterling, Brexit challenges, but also new, cleaner, but more expensive engines. This additional registration increase of nearly £2000 will have a significant impact on UK motorhome manufacturers, their employees and the entire industry. 
Government taxing motorhomes as cars will see a substantial fall in production, collapse in demand for new products, and associated job losses throughout the supply chain.